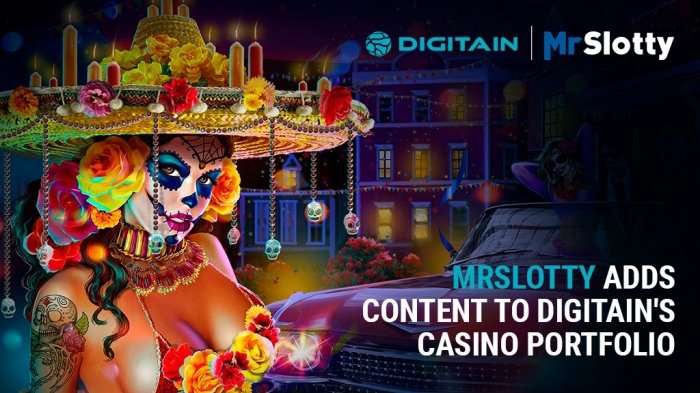 Sportsbook and casino platform provider Digitain has just signed a deal with MrSlotty, a top-ranking slots developer from Lithuania. Under the deal, the developer will be integrating its portfolio containing 50+ games into Digitain's partner network.
Samvel Mkrtumyan, head of external communications at Digitain, commented on the announcement, saying:
"We're delighted to add MrSlotty's games to our portfolio. With exciting content and flexible game technology, MrSlotty will provide an engaging and exciting experience to our partner's customers."
MrSlotty's games are very fitting for mobile phones and their technology is backwards compatible as well. This means that they can be played on many generations of different types of phones. For this reason, these games are highly appealing to existing and new markets all around the globe.
"We are very pleased to join Digitain's B2B gaming platform and we're sure that our games will be a great addition to their suite of games and also highly popular with customers," Anatoliy Peev, MrSlotty director, said.