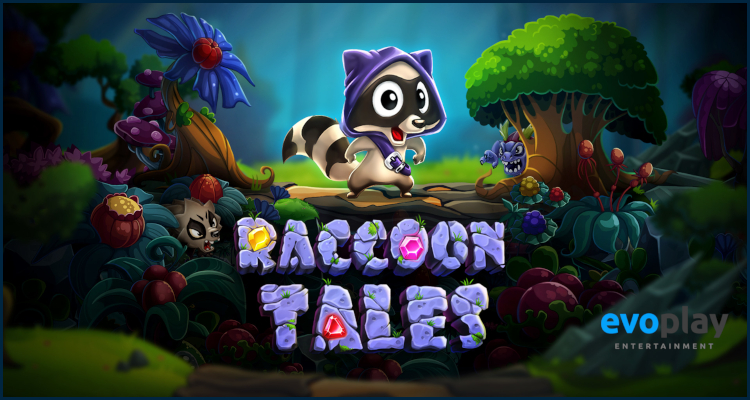 Two weeks after launching its Forest Dreams video slot, Maltese online casino games developer Evoplay Entertainment is now back with the launch of its new seven-reel Raccoon Tales innovation.
The developer announced the launch of its new game offer via an official Wednesday press release published by European Gaming Media and Events. According to Evoplay, the mobile-friendly video slot takes players 'deep into Earth's hidden caverns' so they can head on to an 'epic quest' with a chance to bank up to 2,286 times their triggering stake.
Evoplay Entertainment recently penetrated the UK's igaming market. The developer also invites players to join its seven-row Raccon Tales mammalian protagonist as he tries to defeat several 'terrifying monsters and dragons' in order to amass an 'enchanted treasure'. The developer also explained that the new video slot comes with a unique soundtrack plus five bonus mechanics and three free spin modes.
Evoplay announced that the power that comes with each attack of the video slot's hero raccoon depends largely on the number of landed winning reel symbols or if a player was able to defeat one of five monsters to collect a 'victorious steak'. The developer insisted that its latest update features three types of random events that will give its central character 'everything he needs for the adventure'.
Ivan Kravchuk, Evoplay's Chief Executive Officer, describes the new game offer as:
"Raccoon Tales is a thrilling new addition to our growing portfolio and takes players on a multi-layered quest that delves beneath the earth's surface into a realm where monsters and dragons dwell. For those brave enough to enter the cavernous depths with our fearless raccoon, the prizes on offer are certainly worth the journey."