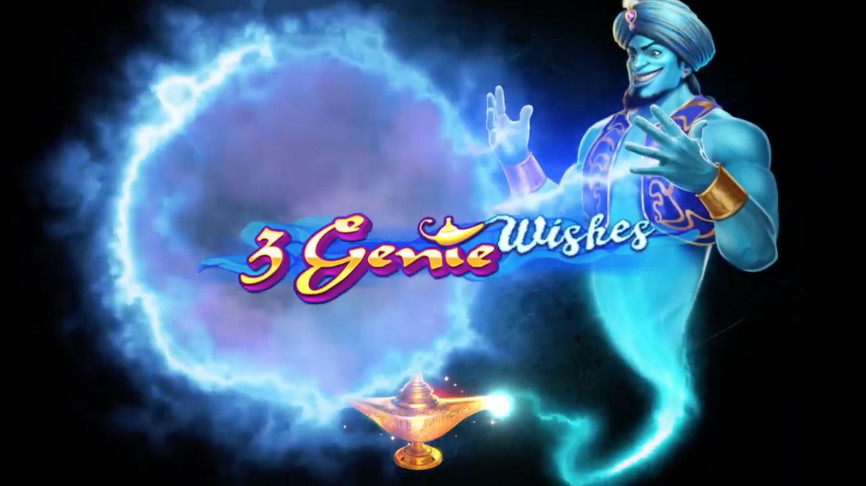 Have you ever thought about how it would be possible to ask a Genie for more than three wishes? Well you don't need to think about it that much because with Pragmatic Play's 3 Genie wishes, you certainly can get more than three wishes! This online slot game is perfect if you're feeling lucky!
3 Genie Wishes transports you into the magical and animated world of Aladdin. You won't be just mindlessly spinning the reels of fortune, but rather be transported into a wonderful and exciting journey. This slot has a unique amount of depth to it, there are more layers to the story plus bonus rounds rewarding players for multiple high risk, high reward scenarios.
This slot game uses 4×5 matrix, giving players a bigger screen to work with. This combined with high quality and sharp graphics work together to create a highly immersive game where players can feel shut off from reality.
How To Play the Game
For those who are interested in playing this but don't know how to start, we got your back. Pragmatic Play has made this game quite easy even for new players and low rollers. The starting bet is at an easy 0.01 credits increasing to a maximum of 0.5. To increase your balance, you can set your own value on the credits and can choose 1 and 10 on all 50 of the pay lines. Things can get a little confusing with the multiple paylines and coin value, but you only need to look to the lower left side of the screen to see very clearly their bet amount.
In terms of symbols, this game has both wild and scatter which prove to be the most generous for potential payouts. The Wild is a distinct blue genie that grants players a maximum of 500 credits and substitutes all other symbols (except the scatter). In addition, it can also be stacked to create a combo win and improve your wins even more.
The Scatter symbol, on the other hand, must be lined up in a minimum of three in order to be triggered. It pays 1 times the bet placed as well as a bonus round.
The bonus round is what really makes 3 Genie Wishes. It gives players the chance to win cash rewards and free spins. The RTP for this game is a solid 96.53%. The Return for Player rate is on the higher end of the average for most slot games and it is a rate that players will be pleased with. But when you factor in the potential jackpots, layers of play and bonus features, this RTP is even more impressive.
3 Genie Wishes may not turn out to be your favorite if you try it, but it's definitely a great game in terms of excitement, payout and entertainment.