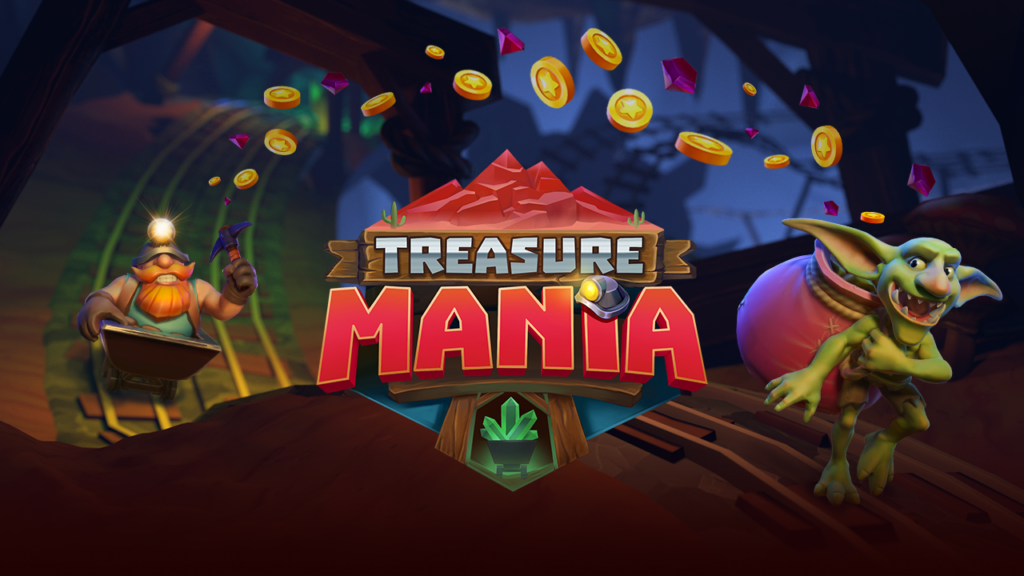 Evoplay Entertainment has just launched a new 3D slot game that's sure to capture the hearts of slots enthusiasts everywhere—Treasure Mania!
The game provider's latest release invites players to an exciting underground adventure focused around Warf the dwarf. Players can guide the hardworking miner as he ventures through the vast Badlands of the West to unveil the buried treasures in the slot.
Players can help Warf collect bags of gold, jewelry, stones, coins, and tools so he can earn a ticket for the Wild Trains feature to increase his winnings by up to x700. Players need to be wary because Roblin, a jealous and greedy goblin, is determined to steal the Warf's hard-earned treasure.
Treasure Mania is full off exciting features and mystery symbols. To uncover the Bonus Mine, players should look for the Bonus Dwarf and Goblin on the same spin.
Players will come across two doors in the mine, and they will be tasked with choosing the right door to ensure the Bonus game continues. Once they reach the tenth room, the goblin will be waiting for them with treasure worth x500!
Treasure Mania
Treasure Mania uses Evoplay Entertainment's cutting-edge game engine, Spinential. This delivers load-times that are 10x faster, and also comes with an improved UI, auto-spin feature, and game history mobile bar, which allows players to review every winning spin.
"With stunning visuals and thrilling gameplay, we're sure players wil love the fun-filled adventure provided by our latest slot, Treasure Mania," Ivan Kravchuk, Evoplay Entertainment CEO, said.
"There's a stack of exciting features and a wealth of riches waiting to be discovered—just make sure you keep them safely tucked away from that pesky goblin. We look forward to launching yet more thrilling releases in the year to come, and fun-loving players should keep a lookout for our 2021 flagship title!" he added.