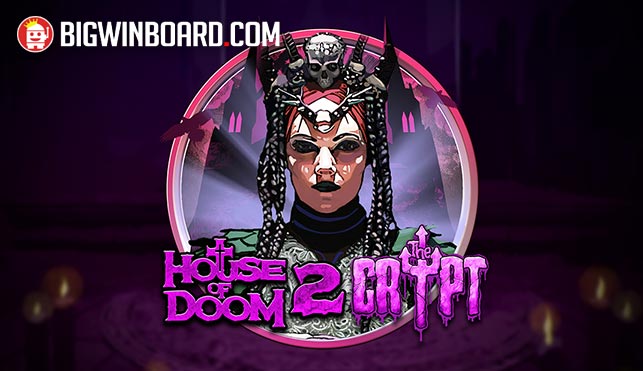 Premier gaming software provider Play'n Go has just released House of Doom 2: The Crypt, the sequel to its 2018 hit game of the same title. For this new release, the music is provided by emerging rock band The Crypt and four of their songs are featured during the gameplay.
House of Doom 2: The Crypt is Play'n GOs first music slot sequel, which is a follow up to their first collaborative music slot House of Doom. House of Doom received huge success and was a great start into what has become a popular genre of games for Play'n GO.
Titles like Testament, Sabaton, and Annhilator have proven to be quite popular with fans of music slot and heavy music alike. The new slot release appears to be another hit, with its thumping soundtrack complemented by a number of other great features, including expanding wilds and multiple balance saver features, which can be combined during the game.
According to Martin Zettergren, Play'n GO CPO, said that the secret to an exceptional music slot is on not relying on the brand solely to attract players.
"Some slots based around bands have no effort put into gameplay. They're relying on the fanbase to play the game purely because they recognize the faces. You need to make sure that it would still be a game that players would enjoy if you stripped away the slot's band theme. That way, it keeps players entertained and appeals to people that might not necessarily be fans of the music."