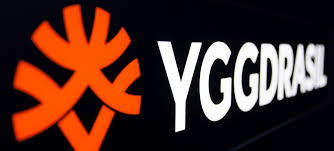 Malta-based igaming software company Yggdrasil announced the addition of US-based development studio Reel Life Games to its growing YG Masters program.
Under the deal, Reel Life Games will be able to develop and distribute games using Yggdrasil's GATI technology. The development studio has been working to swiftly roll out content and expand its business and reach on a global scale.
"We are incredibly pleased to partner with Yggdrasil to launch our forthcoming titles. The YG Masters program and their established GATI technology will help us focus on creating great games while we scale our business through their amazing distribution network and attractive promotions," Andy Kniaz, Reel Life Games CEO, said.
"We are a company looking to rapidly enter new markets and Yggdrasil offers us industry-leading support and an accelerated timeline for growth. We couldn't be happier to join the program," he added.
Game Adapatation Tools & Interface or GATI Technology is a preconfigured, regulation-ready development toolkit that gives studios and game developers the power to use standardized technology to create and distribute titles internationally.
YG Masters studios and Yggdrasil's network of operating partners enjoy access to this technology. As a result, they can build and distribute games worldwide and maximize revenue together with Yggdrasil.
"Reel Life Games has a vision that matches our own—to create games that people love to play. This makes them the ideal partner and we are excited about them joining the YG Masters program and using GATI to take their business to new heights," Stuart McCarthy, Yggdrasil head of partner programs, said.
"We pride ourselves on partnering with global studios with local expertise such as Reel Life Games as this gives us a 360-degree perspective on player preferences. As a result, the games created via YG Masters appeal to a wide demographic of international players," he added.